Tensions over oil-tanker attacks in Gulf of Oman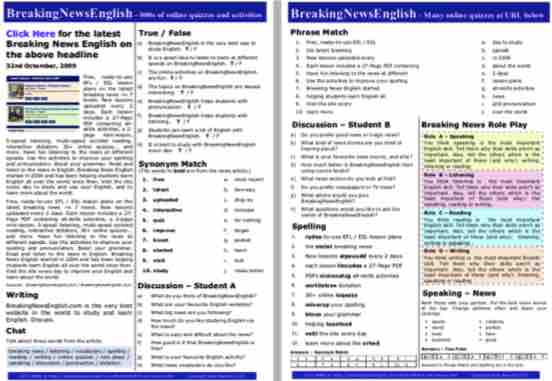 Try easier levels of this lesson: Oil Tanker Attacks - Level 4 or Oil Tanker Attacks - Level 5.
Download the 27-page lesson | More mini-lessons
---
The reading
Tensions are rising in the Middle East over the latest attacks on oil tankers. The USA is blaming Iran for the attacks on two tankers in the Gulf of Oman on Thursday. The tankers are owned by Japan and Norway. They were hit by blasts while navigating waters close to the strategically important Strait of Hormuz between Iran and the United Arab Emirates. Around a fifth of the world's oil passes through the Strait, which is just 68km at its narrowest point. U.S. Secretary of State Mike Pompeo said Iran was behind the "blatant assault" on the vessels. He said the U.S. would defend itself and its allies against "Iranian aggression" in the region. However, he provided no evidence that Iran was behind the attacks.
Make sure you try all of the online activities for this reading and listening - There are dictations, multiple choice, drag and drop activities, crosswords, hangman, flash cards, matching activities and a whole lot more. Please enjoy :-)
The attacks are the second such incidents carried out against tankers in the past month. Two Saudi tankers were sabotaged in the UAE port of Fujairah last month. The U.S. says the latest tankers were hit by mines and posted a video online of supposed Iranian forces removing an unexploded mine off the hull of one of the ships. Iran's Foreign Minister described the attacks as "suspicious". He said Iran's navy was investigating them. Iran called the U.S. accusations "unfounded," "inflammatory" and "Iranophobic". The Japanese owner of one of the tankers said his vessel was struck by some kind of missile and not by a mine. The United Nations cautioned that the truth needed to be "clearly established".
Sources:

https://www.washingtonpost.com/world/oil-tankers-attacked-in-gulf-of-oman-us-navy-says/2019/06/13/d59b784c-8db0-11e9-b162-8f6f41ec3c04_story.html?
https://www.aljazeera.com/news/2019/06/iran-calls-tanker-explosions-suspicious-global-concern-grows-190613150655075.html
https://www.tehrantimes.com/news/436925/Iran-warns-U-S-over-blame-game-through-suspicious-attacks