Tokyo Motor Show cancelled for first time ever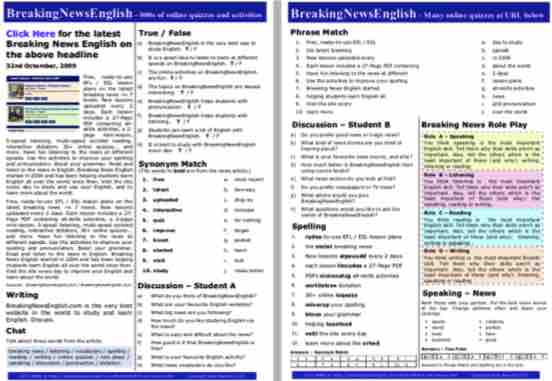 Try easier levels of this lesson: Tokyo Motor Show - Level 0, Tokyo Motor Show - Level 1 or Tokyo Motor Show - Level 2.
Download the 27-page lesson | More mini-lessons
---
The reading
The Tokyo Motor Show has been cancelled for the first time in its history. The organizers called the show off because of an increase in the number of coronavirus cases in Japan. Akio Toyoda, chairperson of the Japan Automobile Manufacturers Association, said: "The Tokyo Motor Show is being cancelled, not delayed. It's difficult to hold the event in a way in which many people will be able to experience the appeal of cars in a safe and secure environment." Tokyo has just been put under a two-week state of emergency to try and reduce the surge in COVID-19. Japan's government is worried about the pandemic because it will host the Tokyo Olympics in July. Many Japanese people want to cancel the Olympics.
Make sure you try all of the online activities for this reading and listening - There are dictations, multiple choice activities, drag and drop activities, sentence jumbles, which word activities, text reconstructions, spelling, gap fills and a whole lot more. Please enjoy :-)
The Tokyo Motor Show was first held in 1954. It is one of the world's top five motor shows. It attracted over 1.3 million motoring professionals and enthusiasts in 2019. Mr Toyoda said his team considered holding the show online, but decided a physical, in-person event would be a better experience. The show differs from other auto events around the world because it focuses more on innovation. There are usually more concept cars than actual production cars in the show. This means we can get a look at what cars might look like in the future. Mr Toyoda said: "The Tokyo Motor show collaborates with a number of industries to envision a new future for mobility."
Sources:

https://english.kyodonews.net/news/2021/04/f57315cce448-urgent-tokyo-auto-show-in-fall-to-be-canceled-over-pandemic.html
https://www.japantimes.co.jp/news/2021/04/22/business/corporate-business/tokyo-motor-show-cancel/
https://en.wikipedia.org/wiki/Tokyo_Motor_Show