Older UK farmers to get $140,000 for retiring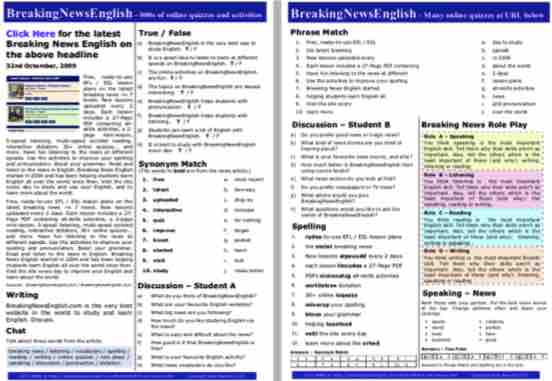 Try easier levels of this lesson: Farming - Level 0, Farming - Level 1 or Farming - Level 2.
Download the 27-page lesson | More mini-lessons
---
The reading
The government in the United Kingdom wants to change its farming industry. It wants younger people to enter the profession. It has a new plan to pay older farmers to retire. Some older farmers could get up to $140,000 in cash if they retire. One of the reasons the government wants older farmers to retire is to protect the environment. Older farmers use more traditional methods to farm their land. These methods are not as environmentally friendly as they should be. The UK's farming minister believes younger farmers are more open to "green" methods. He said: "A fresh perspective can make a world of difference." He added that older farmers were "standing in the way of change".
Make sure you try all of the online activities for this reading and listening - There are dictations, multiple choice activities, drag and drop activities, sentence jumbles, which word activities, text reconstructions, spelling, gap fills and a whole lot more. Please enjoy :-)
The average age of farmers in the UK is 59. Around 40 per cent of them are above the age of 65. The farming minister said: "We need to address the twin challenges of helping new [farmers] fulfill their dream of gaining access to land, while also helping an older generation to retire with dignity." The scheme is popular with many veteran farmers. A farmers' association said 75 per cent of its farmers were interested in the retirement plan. The UK's National Farmers' Union welcomed the government's plan. It said: "We want to see a fair transition which allows farmers who are considering leaving the industry to have sufficient time and information to make those life-changing decisions."
Sources:

https://www.thepigsite.com/news/2021/05/uk-government-publishes-consultation-on-paying-older-farmers-to-retire
https://www.thecattlesite.com/news/56944/uk-farming-groups-respond-to-lump-sum-exit-payment-consultation/
https://www.ft.com/content/4d4bbf25-97c4-498d-9772-80c0b165f52e