Levi's says baggier 'balloon' jeans are in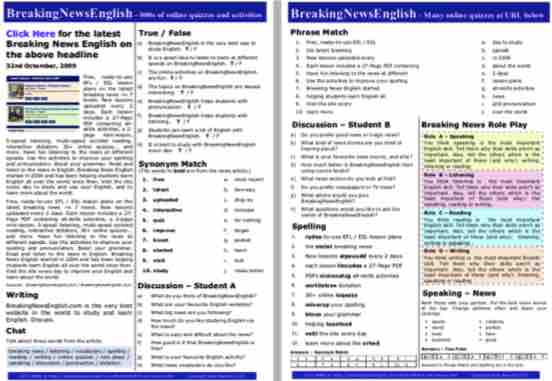 Try easier levels of this lesson: Levi's Jeans - Level 4 or Levi's Jeans - Level 5.
Download the 27-page lesson | More mini-lessons
---
The reading
Fashion is ephemeral. This is particularly so for jeans. The latest trend in jeans is the baggy look. Many fashionistas are attributing this switch to looser-fitting jeans to coronavirus. Many of us have put on weight during the pandemic. As a result, we can no longer slide into our skinny jeans, which have been all the rage for the past few years. Chip Bergh, the CEO of top jeans maker Levi Strauss & Co., spoke about the latest trend in baggier jeans. He said: "Cycles do come and go, and I think the pandemic definitely played a contributing role in consumers looking for a more comfortable, more relaxing denim." He added: "This is not the first time we've seen this [baggy look] resonating with consumers."
Make sure you try all of the online activities for this reading and listening - There are dictations, multiple choice activities, drag and drop activities, sentence jumbles, which word activities, text reconstructions, spelling, gap fills and a whole lot more. Please enjoy :-)
Mr Bergh predicted that the new fashion in jeans could last for a decade, and that skinny jeans are out and "balloon jeans" are in. He said: "Some people have said that this is going to create a new denim cycle, and we think that that could very well be true. The last real denim cycle was driven by skinny jeans. That cycle lasted about 10 years." He added: "I don't think skinny jeans are ever going to go away completely, but clearly, right now we are seeing a very strong demand for these looser fits, both the men's side of the business, as well as the women's side." Levi's CFO Harmit Singh agreed. He said: "Some time in 2020, we came up with the balloon jeans, and we have seen people becoming a lot more casual."
Sources:

https://finance.yahoo.com/news/levis-balloon-jeans-emerge-as-the-post-pandemic-hot-style-170424046.html
https://www.cnbc.com/2021/04/08/skinny-jeans-are-out-wide-leg-denim-in-vogue-levis-ceo-chip-bergh.html
https://www.dailymail.co.uk/femail/article-9454551/Levis-CEO-confirms-millennial-loved-skinny-jeans-baggy-denim-in.html